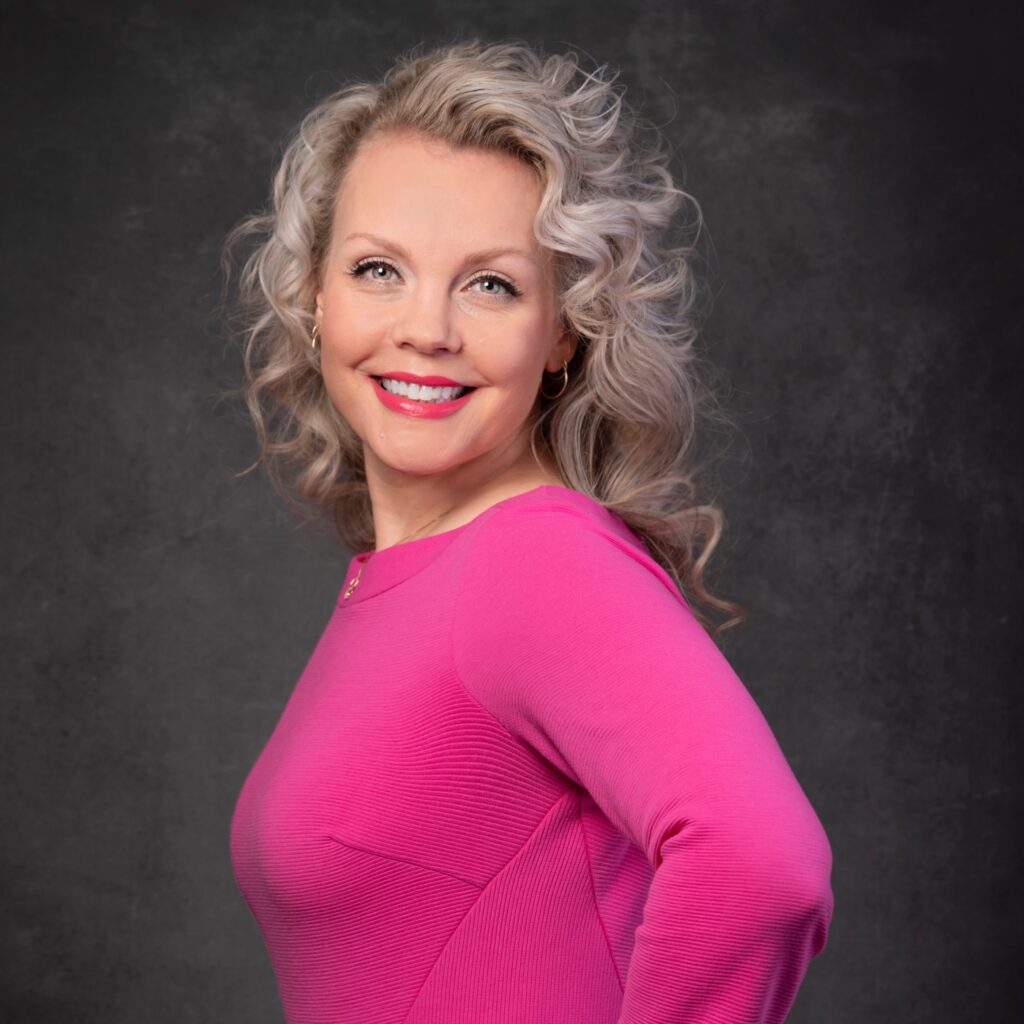 Jenny Ford:
Certified Health Coach, Yoga Instructor, Group Fitness, and MFTI (she,her)
Begin a journey to gain empowerment, more self-compassion, inspiration to feel better, and increase healthy living. Jenny's health coaching provides a safe environment using education, tools and over a decade of experience that helps clients with lasting and meaningful behavior changes. Jenny is skilled in helping clients access deep emotional connections, assists in uncovering individual patterns of interaction that tend to keep clients stuck, and finding motivation to live healthier lives. She gently and empathically collaborates with her clients to build safety and security in their most important relationships with self, and assists individuals to help strengthen their self-confidence and overall well-being.
Jenny is a well-known online fitness professional who has been recognized by media outlets such as Shape, Glamour, Vogue, NBC, Metro, and more. She encourages her community to love their bodies at all sizes, and how important it is to take care of ourselves both mentally and physically. She's created multiple workout programs such as Step and Walk Across America, Beginner Yoga, Step Hero, Grief Movement Yoga, and more that can be found on the Freedom.Fit App and website. 
Jenny and her husband have been married 25 years and are the parents of 4 boys. Their oldest son died by suicide shortly after his diagnosis of schizophrenia. This devastating loss has created a deeper understanding of the effects of grief and sudden loss, and Jenny has a unique ability to assist others in processing grief and loss to promote healing. Jenny is a strong advocate for decreasing the stigma of suicide and addictions. Jenny also has a son who is gay, and she honors, values, and celebrates the lived experiences of sexual and gender diversity.
Trainings/Certifications:
Externship in Emotionally Focused Therapy
Master Class for Emotionally Focused Individual Therapy
Currently Working Toward Emotionally Focused Therapy Certification
Certified Grief Educator by David Kessler
Grief Movement Specialist/Grief Yoga
Parachute Course 'Understanding your LGBTQ Child'
QPR- Suicide Prevention Training
ACE Certified Health Coach
Certified Group Fitness
Yoga Alliance Registered Yoga Teacher 200
CPR/AED Certified
MFT Counseling Focus:
Addiction
Adolescent Struggles
Anxiety / Depression
Body Image
Cognitive Behavioral Therapy
Communication Skills
Empowerment through Boundaries
Emotionally Focused Therapy
Family Stress
Faith Trauma/Issues
Gender & Sexual Identity
Grief / Loss
Guided Imagery Trauma Clearing / Lifespan Integration
Life Transitions
LGBTQ+
Marriage Therapy and Relationship Counseling
Parenting
Personalizing Spirituality or Faith
Pre-marital Counseling
Pornography
Trauma Therapy
Women-Specific Issues
Yoga
Education:
Master's Degree Intern: Marriage and Family Therapy, Northcentral University
Bachelor's Degree: English, University of Utah
Professional Organization Affiliations:
Member of the American Association of Marriage and Family Therapists
Member of the International Centre for Excellence in EFT (ICEEFT)
Member of the Northern Utah Emotionally Focused Therapy Group
LGBTQ Affirmative Therapist Guild of Utah
Member of the Delta Kappa Honor Society